Supernatural!!!omg!!111!!!

I'm totally flailing because I won't be able to watch next Thursday's ep until later Friday afternoon. *sigh* Graduation!time is almost upon me again. This weekend will be crazy, but next weekend ... *shivers* Heh. It will be insane.

and my parents will be here. And Lisa will be graduating!!

Oh!


lostakasha and
copperwash went to LA a week or so ago ...

and look what they brought me!!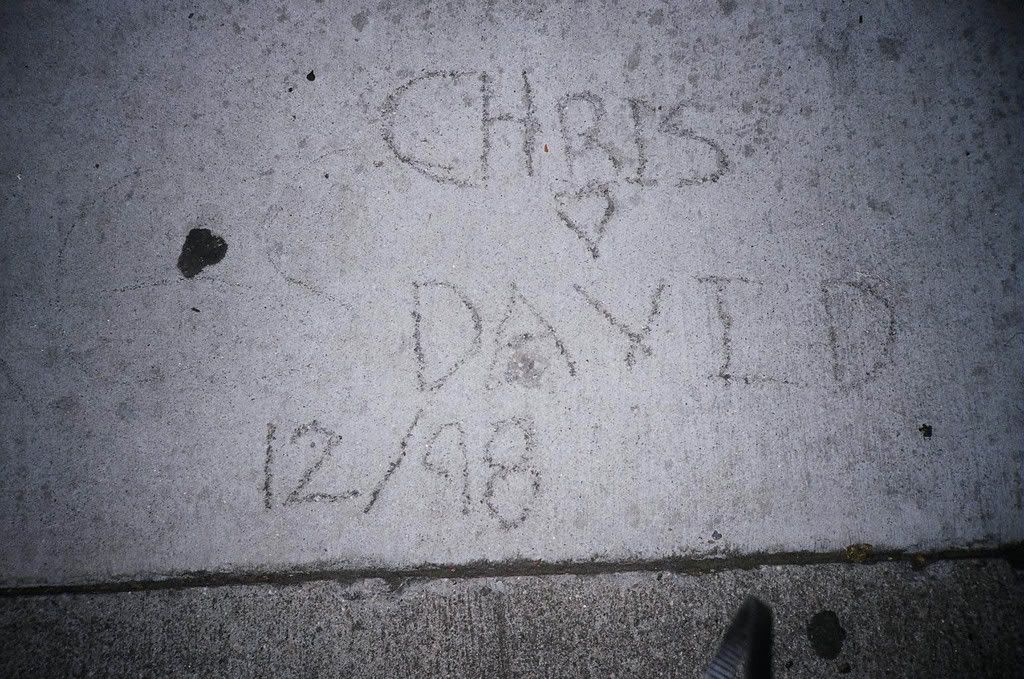 *swoons*

I can't remember what restaurant in LA Annie found it outside of ... but does it really matter?

*is totally happy*

My OTP. In concrete.

Maybe tomorrow we'll talk about real life. *toes dirt* Or not. Maybe we'll just play with the new prompt at
slashthedrabble and forget that we HAVE a real life.

*nodsnods*

**puts you in my fantasy life**

:)

*kisskiss*